Homoeopathy
Homeopathy stands out distinctly as compared to other modes of treatment by its fundamental principles directed towards treating diseases at the root level, by addressing the multiple causative factors such as genetic, immunological, metabolic, hormonal, emotional and the like.
Sattva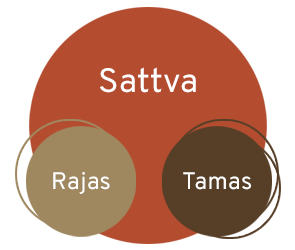 Clinics
Sattva Clinics are a chain of clinics that treat patients through Completely Natural Homoeopathic Medicines, Diet, Lifestyle changes, Counselling and Physical Therapy. we wish to serve all our patients with care and compassion. We aim to provide efficient services to our patients so that they find solutions to all their problems under one roof.

This is urmi, we are glade to inform you that our children neevraj n navyraj's health is improved .They have got very go [...] Read More...
- Urmi

I am Jagdish Ahir, Yug Ahir's parent it gives me immense pleasure to inform that Yug had been suffering for long time wi [...] Read More...
Jagdish Ahir

Congratulations for your new achievement. I am very happy with DR.SUDHIR JOSHI and DR.PRIYANKA Joshi. From last 15years [...] Read More...
M/O Moksha Gala
Blog
Stay connected and updated with our blogs. All our doctors will be sharing their insights and understanding on health and disease. Along with this regular health tips and advices in accordance to current health affairs.
01-Jan-2018
All the Things You Need to Start — and Stop — Doing in 2018 The fatal flaw with New Year's resolutions — and most goal-setting, for that matter [...] Read More...
© 2017 "Sattva-clinic" All Rights Reserved.
Designed & Developed By -

bulu