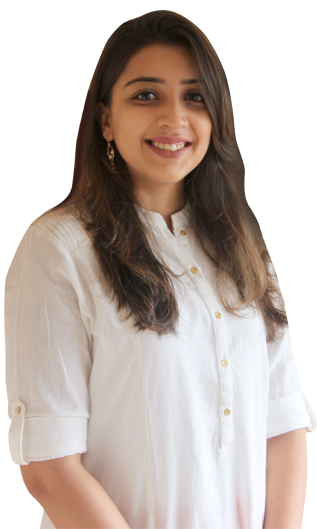 Dr. Priyanka Joshi
M.D. (Hom) (Paediatrics), Mumbai
Eduction & Experience
Dr. Priyanka Joshi, who is the wife of Dr. Shashvat Joshi completed her graduation from Smt CMPH Medical College in Mumbai. After which she completed her M.D in Paediatrics from Dr. M.L. Dhawale Memorial Hom. Institute in Palghar. During her M.D she had a rich experience in managing patient in the NICU and the paediatric ward with the help of homeopathy
Work
She was a part of team that treated children with low birth weight, pre term births, pneumonias, febrile convulsions, asthma, bronchiolitis, various infectious diseases and fevers in children.

She also completed her Thesis in Pneumonia were she treated pneumonia exclusively with homoeopathy in over 30 cases. Because of this she now has immense experience in all kinds of paediatric cases. Along with this she worked with the Gynaecology department in managing ANCs, conducting deliveries and complications of pregnant mothers and many other gynaecological and endocrine problems like PCOS and hypothyroid to name a few. Meanwhile she was also exposed to cases of general medicine in the wards and various OPDs across the hospital over a period of 3 Years. She was also part of research team at the institute where she carried out various researches in paediatrics and learned different research methodologies. She at Sattva Clinics wishes to treat children naturally, holistically, and more scientifically.
© 2017 "Sattva-clinic" All Rights Reserved.
Designed & Developed By -

bulu