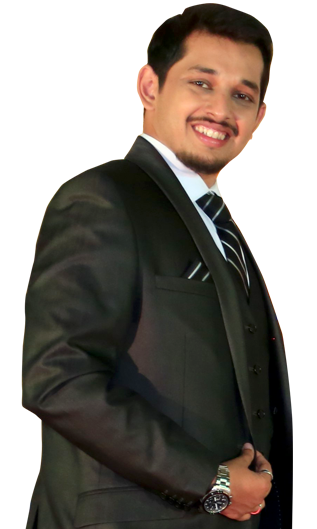 Dr. Shashvat Joshi
M.D. (Hom) (H.M.M), Mumbai
Eduction & Experience
Dr. Shashvat Joshi, the son of Dr. Sudhir Joshi completed his Graduation from Smt CMPH Medical College in Mumbai. After which he completed his M.D. from Dr. M.L.Dhawale Memorial Hom. Institute in Palghar.


During his M.D he has had a rich experience in managing IPD patients in ICU and wards with the help of homeopathy. Being part of team that was able to manage fevers like Dengue, Malaria and Typhoid to Strokes, Paralysis and Heart attacks with the help of homeopathy, he has developed a more modern approach to diseases.
Work
During his time at the institute he worked alongside Surgeons, Gynaecologists, Paediatricians, Orthopaedics and Physicians who were pro homeopathy and wanted to explore the role of homeopathy alongside modern medicine.

He was also a part of the Psychiatry team at the institute where they managed a wide variety of psychiatric illnesses in OPD as well as IPD. He also had exposure to rotational OPD postings in departments of Pulmonology, Rheumatology, Nephrology, Cardiology etc. This has enabled him to have a more holistic approach in treating his patients. Also, being a part of the JRF (Junior Research Fellow) Programme at the institute helped him practice homeopathy in a more scientific and logical way. He also wishes to continue research work here at Sattva Clinics so that the patients get all the benefits of this scientific approach.
© 2017 "Sattva-clinic" All Rights Reserved.
Designed & Developed By -

bulu